1) I wrote to Aurore Blak Cat asking her if she would share her base. I really like her bases. I thought her size is perfect beacuse allow to draw dress whit a lot of particular, thing that my Pinky Junior base has not. After her negative answer I decided to make a bases big as her by my self. So I started:
2)I took my Pinky junior base

3)I really like the face of this base so I decided to don't chang it. SO I only work on the body. I enlarged it as the same size of the base of Aurore Blak Cat .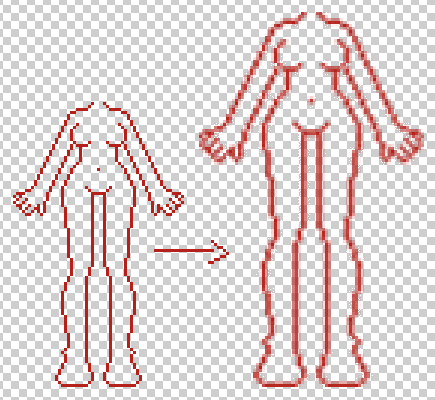 4) I traced the bigger body.
5) As you can see the only change are: the place of the navel, the curve of the flank, the hands with the writs and the palce of the genital.
6) After the tracing I coloured the body and put the pinky junior face.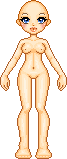 7) I thought that the head was a little bit dispropourtionated, so I decided to enlarge the forehead, and also change the expression: I wanted it more mature.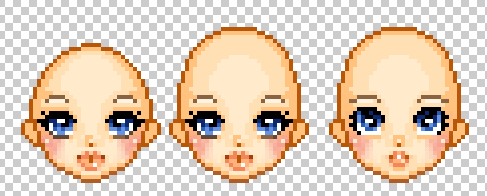 8) And here is my Pinky Senior: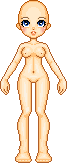 ABOUT THE POSES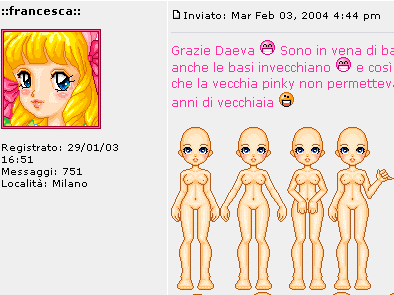 And this is the print screen from 2Pixel, the date is: March 15 2004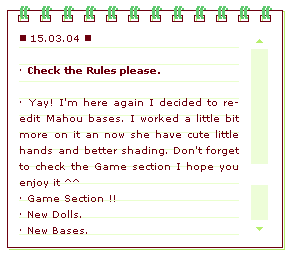 I only consider poses edit by me.
Now look.
This are the similar poses: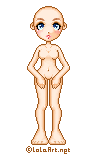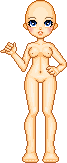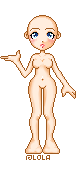 This pose is inspired form a gif of Ragnarock Online (the RPG game)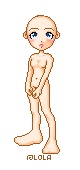 This poses are only present in the new edition of Mahou and not in the old. Thought maybe Lola get inspired from me! No problem about that. Just to fix!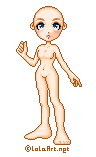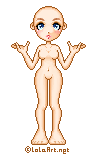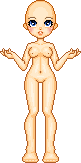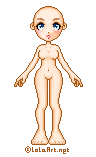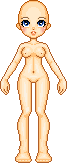 Now look at here: the left foot in the first edition and in the second one! And the right leg, the part over the foot! Look also the right shoulder and arm. I repeat, maybe she get inspired from me, but this is really not a problem for me^^